Salisbury Solicitors specialising in divorce and Family Law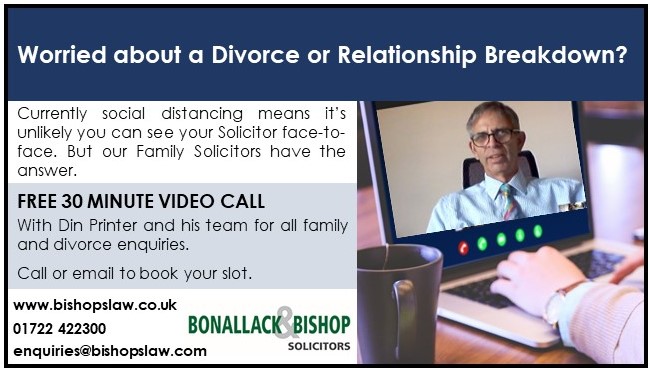 The harsh realities of divorce
When your relationship hit the buffers, you need advice and professional expertise you can rely on from a sympathetic and practical solicitor who you feel comfortable talking to. Experts on divorce and family law issues [ that's all they do], our Salisbury based divorce solicitors are here to provide the right legal advice and support for anyone considering separation or divorce.
Divorce update 2022
April 2022 saw the UK Government  introduce what is known as a "no fault divorce" (which replaced the previous system which required 1 of 5 specific grounds to be proved to the courts satisfaction before a divorce can be granted).
Divorce – the need for the human touch
At the heart of divorce and family law are people; often hurting, usually sad, sometimes angry and confused and in personal turmoil. Our team understand that and will work with you to achieve a solution or settlement that avoids, as far as possible, any further poisoning of the relationship between the two parties – and do so with the minimum of legal costs and delay.
Collaborative Law and Family Mediation – we are big fans
Often separating couples find it almost impossible to sit around the table and talk about things like dividing money and where the children are to live. The entire process can be upsetting and traumatic, and this is why family mediation can be particularly effective.
Whilst we always act firmly in your interests, all of our family law team believe passionately that keeping the divorce process as friendly and reasonable as possible is always a good thing – especially when children are involved.
That's why our team includes a qualified collaborative lawyer – as a firm we are big fans of both family mediation and collaborative law as the right way to provide sensible and practical ways to sort out family law problems for many people.
Family mediation is an important step in the process towards settling your divorce and moving on after you and your partner have split up.
It is our experience that family mediation is almost always far cheaper than going to court. It is also far less stressful and time consuming and will allow everybody to move on far more quickly.
Click here to read more about family mediation.
Making it easier – what our Divorce Solicitors can do for you?
1) Our team can help you with the full range of complex and often urgent practical problems that come with divorce including:
• financial issues including pensions
• children related issues such as contact and residence
• maintenance agreements
• cohabitation
• civil partnerships
• domestic violence
• prenuptial agreements
 2) We can help you with a quicker and easier resolution to family law problems non-confrontational methods for reaching a settlement such as collaborative law and family mediation.
3) We deal with a range of specialist issues around divorce, including:
• international child abduction
• military and police divorce
Divorce in Salisbury – Free initial specialist advice – when you need it
Sometimes the need for the right specialist advice on family law problems can become urgent. When you instruct one of our team, you can be sure that you are instructing an experienced family law expert . Divorce and family law is all they do.
Our family law team understand that and are available for urgent advice when you need them most.
We also provide no FREE initial phone advice and a FREE first 30 minute meeting with one of our divorce specialists – face-to-face or using Zoom video.
Looking for specialist divorce advice in Salisbury? Contact our expert, local solicitors first
• Simply phone our family and divorce solicitors on SALISBURY (01722) 4223000 or
• e-mail us at salisbury@bishopslaw.com
• or complete the online enquiry form below